TAILOR-MADE EVENTS FOR ANY OCCASION AND ANY TARGET GROUP
As an event management agency, we create long-lasting, positive memories for your target groups. Our recipe for success is the right blend of fact-based information and emotional appeal. We put our years of experience and creativity to work to help you plan and execute face-to-face and online B2B or B2C events. And when doing so, we never lose sight of the original goal, nor cost/benefit aspects.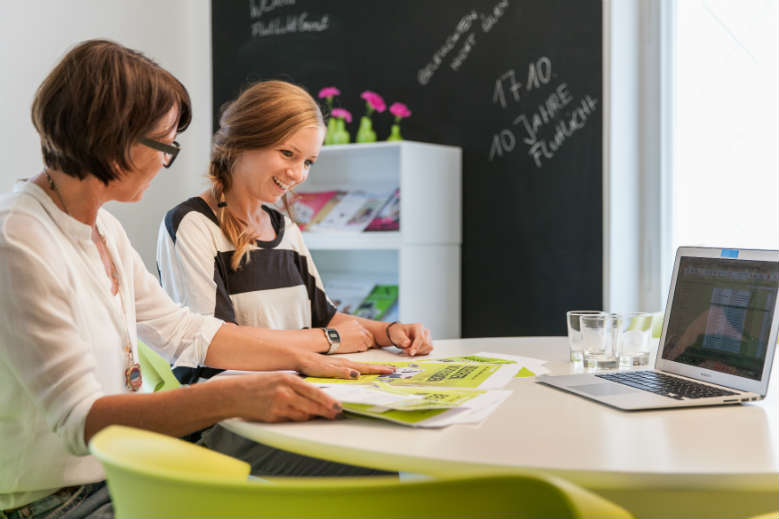 Once you have chosen Flutlicht as your communication partner, we also act as your event management agency, supporting you when devising, planning and executing events. These range from exclusive media briefings, national or international press conferences, blogger meetings, roadshows, and comprehensive showcases with technology partners, retailers and media representatives right through to site and employee events. And even if you are participating in a partner or industry event (for example, a trade fair or congress), we do our utmost to ensure that you gain as much as possible from the offered platform in terms of communication benefit.
ORGANISATION: AN EYE FOR DETAIL REALLY PAYS OFF
We just love successful, perfect events – in every regard. So it goes without saying that our quality standard as an event management agency is extremely high in every single phase of the event. We have an eye for detail and work meticulously to plan and execute the perfect event. Can we improvise? Yes, we can. But only when required to do so. We prefer not to leave anything to chance.
Your own goals and requirements as well as the information requirements of your target groups are decisive for selecting the right format for your event as well as the content it offers. Do we take a 'no expenses spared' attitude to your event? No way. It does not matter how unique and impressive the location and supporting programme are: if the content is poor, the organisation not perfect, and the effort and expense required by the participants just to get to the location are unreasonable, then the communication goals will not be met.
As a part of our project management service, we reliably create and maintain online check lists for all the parties involved, set a realistic schedule and have a strict policy when it comes to meeting deadlines. We find appropriate locations, develop convincing storylines, content and agendas, identify suitable guest speakers, create content to accompany the event, and arrange an appropriate entertainment programme. If required, we support you and your colleagues with individual speaker, presentation, or interview training prior to the event.
When it comes to setting up the stage, technical equipment, professional photography or video streaming of the event, we work hand-in-hand with colleagues from our trusted partner network.
As an experienced agency for live communication, we keep our cool and maintain an overview at the event itself, make sure that everything runs smoothly and even put out a fire or two if we have to.
DOCUMENTATION, SUCCESS MONITORING, LESSONS LEARNED
As you would expect from a professional event management agency, we provide you with a well-prepared management summary that includes all the facts and figures, goals and results of the event.
SERVICES: EVENT MANAGEMENT
Blogger events
Trade fairs, in-house exhibitions
Congresses
Incentives
Forums, podium discussions
Roadshows
Technology workshops / webinars
Executive visits
Site and employee events