PR Consulting for Technology Companies
Flutlicht is one of the leading German communications agencies for technology companies. We focus on classic PR consulting, social media, digital relations and content marketing for middle-sized and large companies in the B2C and B2B sector. We support your corporate, product, and brand communications and provide a comprehensive spectrum of services for online and offline communications.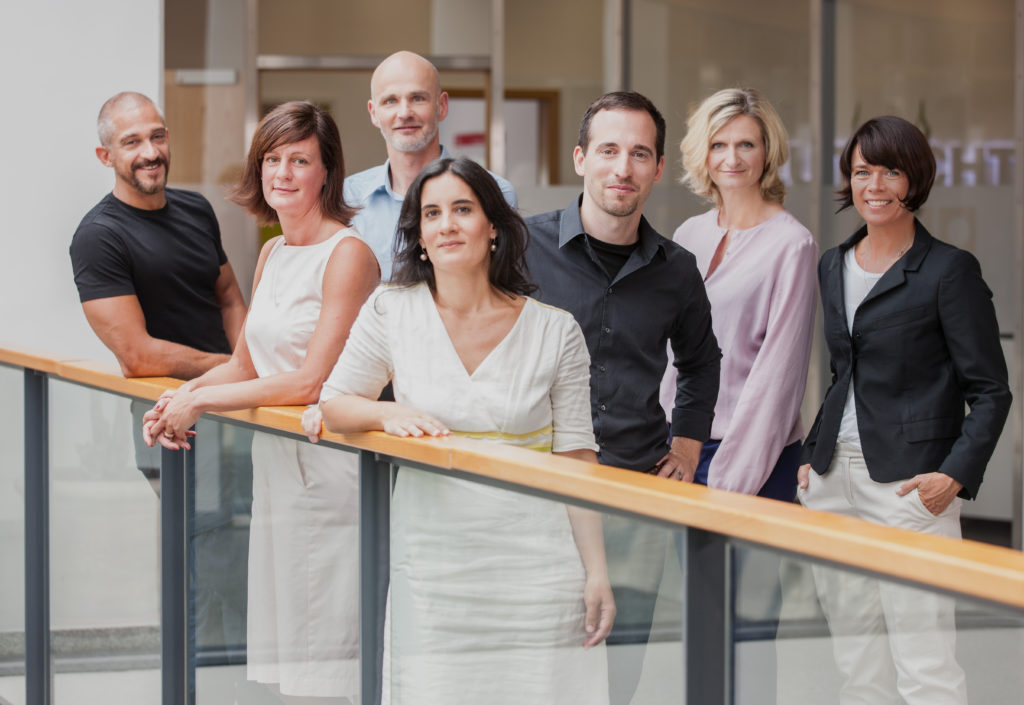 Our Sectors
We feel at home wherever technology plays a major role. In our digitized world, this goes far beyond the classic area of information technology and telecommunications (ICT). Today technology is a core element of many industries outside the actual tech sector.
We support you with our expertise and references (B2B & B2C) among others – but not exclusively – in the following industries:
Information technology (hardware, software, services)
Telecommunications (hardware, infrastructure, services)
Consumer electronics (CE)
E-commerce
Industry, automation, engineering, electronics
Automobile, Car-IT
Digital health
Financial technology (Fintec)
Agriculture technology, Digital farming
Our Aspiration
Top quality communication services
Successful long-term relationships
Senior consultancy in every client team
Collaboration at eye level
Our Maxim: Illuminate, don't dazzle
Our motto follows the name of our company itself.  We place companies, brands and products in the right light and raise awareness within the relevant target groups. Credibility, transparency and authenticity are our main priorities. We promise top quality, but no communication miracles. We develop stories, not fairy tales. Exaggerations, whitewashing or soap bubbles? Not with us. Illuminate, don't bedazzle! That's what Flutlicht stands for.
We only take on what we are able to achieve.

 

We do not sell anything unless we are convinced ourselves.

 

We do not make promises we cannot keep.
Our Values
Integrity
Fairness, transparency and honesty are extremely important to us when dealing with colleagues and customers. Our claim is a respectful togetherness at eye level.
Professionalism
For us, modern communication and PR consulting, which takes into account all relevant communication disciplines and target groups, means high quality in every respect as well as the continuous development of our agency.
Commitment
We work independently and responsibly, are proactive, flexible, available, responsive and quick to implement.
Reliability
We keep our promises, take responsibility and are an absolutely reliable partner – for our colleagues as well as for clients or the media.
Team Spirit
We are mindful, helpful and loyal. Together we master the biggest challenges successfully. We never lose sight of the individual and the fun of our work.
Diversity and Inclusion
We value, encourage and facilitate our employees. We maintain respectful relationships with each other and live an open corporate culture. Furthermore, we understand diversity in gender, age, religion, sexual identity, culture and education as enrichment and added value for the agency and our range of services.  
Flutlicht at a Glance
PR Consulting, Technology PR, Social Media, Digital Relations and Content Marketing for B2B and B2C companies
Industry spectrum (selection): IT, telecommunications, consumer electronics, mechatronics/engineering, automation,  m2m/embedded/internet of things, automotive, e-health
Team: 31+ employees (as of 9/2019)
Location: Nuremberg and Munich
Core markets: Germany, Austria, Switzerland
International: Member of With Global Alliance
Founded: 2003
Founders and Owners: Eva Föhlinger, Andrea Gantikow, Stefan Koch, Oliver Wohlers
Among the top German PR agencies specialized in technology & digitalization (Pfeffer´s PR Ranking 2021)