SOCIAL MEDIA MARKETING: A DIRECT LINE TO YOUR TARGET GROUPS
Today, social media marketing is an integral part of successful corporate communication. Regardless of the size of your company and whether the communication is B2C or B2B – as a PR and social media agency, we analyse the framework for successful communication of your organisation in social networks. To do so, we identify target groups, influencers and the relevant channels. We define the prerequisites, goals, processes and responsibilities, develop a well-founded social media strategy and platform concepts, assist you in setting up efficient social media teams, and create social media guidelines. If necessary, we provide you with support in managing your community and day-to-day exchanges with your fans and followers. We use social media advertising measures to increase your outreach, achieve more traffic for your website, and generate more leads for your sales team.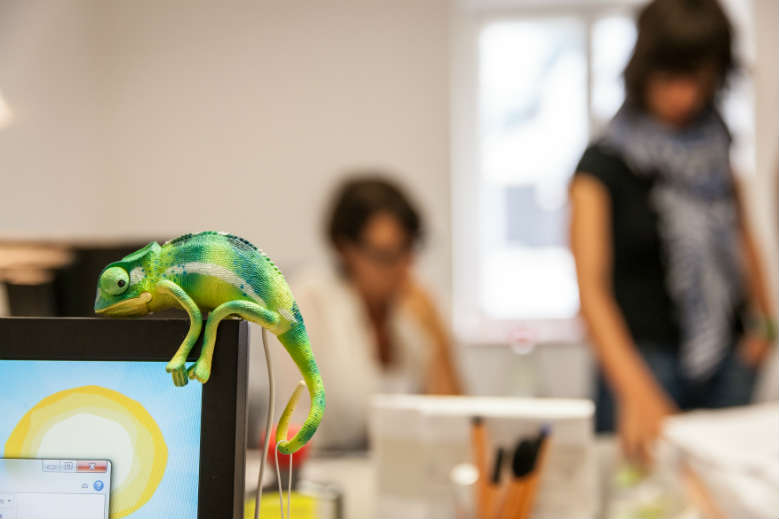 HIGH QUALITY CONSULTING, INTEGRATED STRATEGY, REALISTIC MEASURES
At Flutlicht, our social media consulting service begins with finding out about your social media activities and experiences:
Which channels are you already using?
Do you have a defined social media strategy and a content strategy?
Do you have defined channel pledges for different platforms, and are they kept?
We analyse your social networks from an external perspective and record the social media status quo of your company.
And it makes no difference if you already conduct proactive social media marketing or not: we search the Web for platforms where people are talking about your organisation or your products – even if you are not actively participating.
The obtained results serve to optimise your existing activities to achieve corporate goals and a consistent presence on the Web, and they are incorporated into the development of an integrated social media strategy. We have all the relevant networks on our radar and recommend a mix of platforms that is specific to your company. From Facebook, Twitter, Instagram and Pinterest, through to employer branding on Xing, or positioning your company as experts on Linkedin or Slideshare.
PR AND SOCIAL MEDIA: WHAT IS IMPORTANT TO US
We are a responsible partner who takes your existing structures and resources into account in all the goals we set and measures we take. Realistic framework conditions and time schedules are a given for us. If required, we provide you with support in establishing cross-departmental social media teams and processes, creating customized social media guidelines and putting content governance on your CEO's agenda.
SOCIAL MEDIA RELATIONS: WE MAINTAIN GOOD WORKING RELATIONSHIPS
As long-standing public relations experts, we are proud of our excellent reputation among media representatives. How did we achieve this? Firstly, on account of our technical expertise and adherence to the do's and don'ts of professional media relations. Secondly – and most importantly – thanks to our relationship management. Your social media community is essentially looking for appreciation and communication based on mutual respect. The right information and responses at the right time in the right format, the appropriate tone, availability, speed, reliability, truthfulness and authenticity are some of the essential criteria that we believe establish good social media relations and direct exchanges with your target groups.
Alongside professional community management, social media advertising is an integral part of successful social media marketing. Content promotion and content seeding via social networks, as well as creative social media campaigns are some of the tasks we perform on a regular basis.
SERVICES: SOCIAL MEDIA MARKETING AGENCY
Analysis, social media check
Integrated social media strategy, conception
Channel pledges, platform concepts and support
Social media relations, community management
Social media advertising, content promotion, content seeding
Content creation and content management
Creation of social media guidelines and playbooks
Design and implementation of newsrooms
Training courses, workshops