Agency Relationships as a Success Factor
We are convinced that, in addition to our expertise and high quality service, the quality of agency relationships between colleagues, clients, business partners, and media representatives is crucial for long-term success.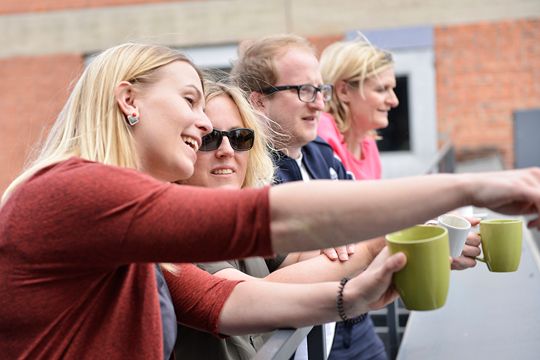 We consider mutual respect, trustworthiness, reliability, directness, and fairness to be essential ingredients for daily and lasting cooperation – both internally and externally. Our job requires a large amount of personal identification, dedication, flexibility, and perseverance. To meet these requirements, we highly value a pronounced team spirit, a harmonious working environment, and a level-headed work and life balance.
We are proud of our clients and our business success. However, revenues and image-enhancing brand names at any cost are not our thing. Instead, we consider long-term communications activities at the highest level to be directly linked to harmonious relationships. This includes the right chemistry, team spirit, and trusting cooperation with our clients at an equal level.
We always establish and develop media contacts with continuity, reliability, trustworthiness, and unobtrusiveness. This is why we are a highly appreciated partner for journalists and bloggers. Our clients benefit from our good relationships. This is why we don't jeopardize our network for the sake of campaigns that have not been well thought through.